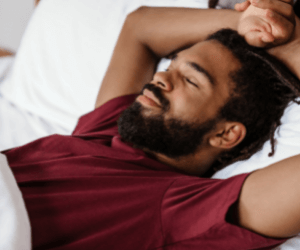 Slip Into Slumber Challenge
Many of us don't get enough sleep, or the hours we do get are poor quality. Knowing that sleep is key to better health, how do you improve? Over then next two weeks, you'll learn how to get more sleep, beat insomnia and stay asleep soundly.
Challenge Days
10/20
4 Ways to Get More and Better Sleep
10/22
8 Ways to Beat Insomnia
10/25
4 Easy Relaxation Techniques
10/27
Why am I Waking Up in the Middle of the Night?
10/29
Keeping a Sleep Diary