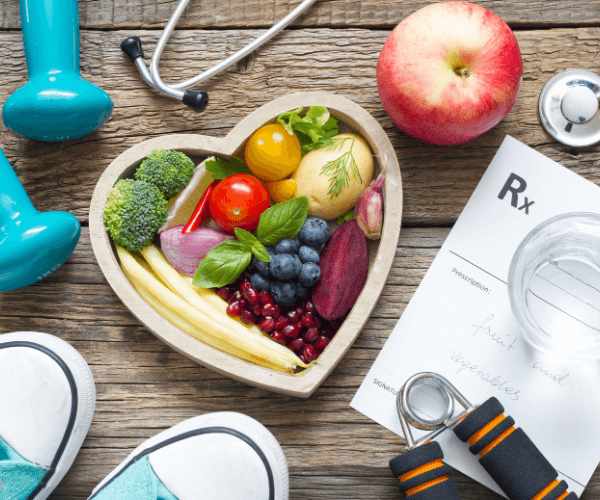 30-Day Healthy Weight Challenge
Each day you will learn new ways to think about what you eat and how you move while learning how to change behaviors for good. All of this is brought to you by a team of experts who are passionate about changing the way you think about your health and will cheer you on along the way!
Challenge Days
01/02
The Next 30 Days Will Change Your Life
01/03
Why Do You Want to Be Fit and Healthy?
01/04
Creating a Healthy Relationship with Food
01/05
Ditch the Diet and Try Healthy Eating
01/06
Become a Master of Movement
01/07
It Takes a Village: Get the Support You Need to Succeed
01/09
Hunger vs. Boredom: Can You Recognize the Difference?
01/10
10 Minutes of Fitness Could Change Your Life
01/11
Health Is Not One-Size-Fits-All
01/12
Yes, You Can Master Meal Planning!
01/13
Build a Better Grocery Cart
01/14
Unlock the Mystery of Food Labels
01/15
Ohhh, You're Halfway There!
01/16
The Best Coach You've Ever Had? You!
01/17
Discover the Power of Crisscross Effects
01/18
How to Handle Slips and Setbacks the Right Way
01/19
Goal Set for Success with These 7 Steps
01/21
7 Tricks to Use When Motivation Is Low
01/22
3 Weeks Down, 1 to Go!
01/23
It's Time to Spread the Spark
01/24
Now It's Your Turn to Inspire Others
01/25
Socializing Without Sacrificing Your Goals
01/26
Your Fool-Proof Guide to Getting Back on the Physical Activity Bandwagon
01/27
How to Eat Out Without Derailing Your Progress
01/28
The Power of One Minute of Mindfulness
01/29
Is It Time to Step Up Your Fitness Game?
01/30
Prepare for What Lies Ahead
01/31
This Is Just the Beginning...